Avent ASCF258/02 Breastcare Thermo Gel Pad
All mommies need rest and relief from the process of breastfeeding. Let the Avent Breastcare Thermo Gel Pad give you the luxury of having soothed and well-cared for breasts that provide the life-giving milk to your little one
Developed with breastfeeding expert, Vicky Scott, Philips AVENT SCF258/02 Thermal Gel Pads offer both warming and cooling therapy. These reusable pads are soft and flexible for comfort and feature a contoured shape that molds to your breast and includes two soft sleeves that are washable. When warmed, they can stimulate milk production. When cooled, they provide relief from the discomfort of engorgement and general soreness. Safe and easy to use, Philips AVENT Thermal Gel Pads provide gentle, soothing relief to make nursing more comfortable. They can be worn with a regular bra or nursing bra. They are also easy to heat and cool. To warm the pads, simply place in a bowl of warm water for a few minutes. To cool the pads, place them in a refrigerator for about an hour before use. Thermal Gel Pads are safe for nursing moms and are reusable. You can clean the pad in warm water with some mild dishwashing soap. You can clean the sleeve by hand or in the washing machine at a low temperature.
Why Use Avent ASCF258/02 Breastcare Thermo Gel Pad?
✓ Cold use - to sooth sore or engorged breasts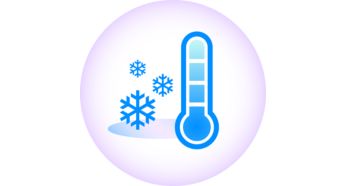 ✓ Developed with breastfeeding expert

Developed with midwife and baby adviser Vicky Scott who has been supporting mums with breastfeeding for 15 years.
Source:
https://images.philips.com
✓ Warm use - to stimulate milk flow before breast feed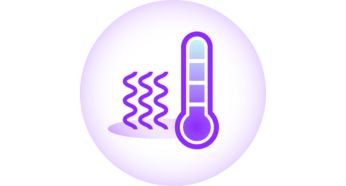 To stimulate milk flow before breast feeding. Lightly dampen the sleeves, as moist heat gives an extra comfortable feel and helps stimulation. Heat the pad in hot water for 10 minutes.
Source:
https://images.philips.com
► Dimensions: 175x175x40 mm
► Breast shaped design: Yes
► Soft feel slave: Comfort on skin
► Design by breastfeeding expert: Yes