AVENT Bottle to Cup Trainer Kit
Transitioning your baby from bottle to cup can be frustrating, but there are ways to make it easy. Babies get attached to their bottles because it also serves as a soothing mechanism for them. To help you wean your baby, Avent designed a Bottle-to-Cup Trainer Kit--an essential tool you can use to encourage your little one to say bye-bye to bottle feeding.
The AVENT Bottle to Cup Kit is your baby's first step to using a cup. For easy cup training, simply add the easy-grip handles to help baby learn to drink independently. Replace the teat with the soft non-spill magic spout which features a variable flow, allowing you to gradually increase the flow of liquid. Designed to be gentle on your baby's gums, the spout opens only when your baby drinks. It effortlessly delivers a continuous flow of liquid, then closes when not used to prevent spills.
Why Use AVENT Bottle to Cup Trainer Kit?
✔ Compatible with Philips Avent Natural and Classic+ bottles
The new Philips Avent cup is compatible with the Philips Avent Natural and Classic+ bottle range (excluding the glass bottle), and all other Philips Avent cup (excluding the Natural Drinking Cup).
Source:
https://images-na.ssl-images-amazon.com
✔ Unique Petals for a soft, flexible nipple without collapse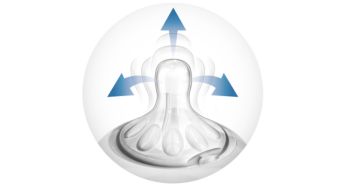 Petals inside the nipple increase softness and flexibility without nipple collapse. Your baby will enjoy a more comfortable and contented feed
Source:
https://images.philips.com
✔ Advanced anti-colic system with innovative twin valve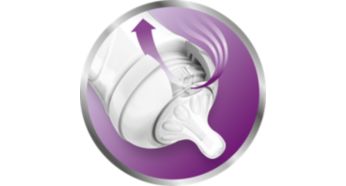 Innovative twin valve designed to reduce colic and discomfort by venting air into the bottle and not baby's tummy.
Source:
https://images.philips.com
✔ This cup is made from BPA free material
✔ Soft touch trainer handles for little hands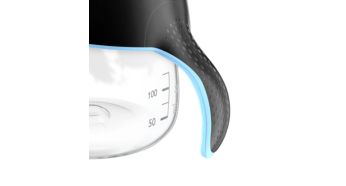 Trainer handles help your toddler to hold the cup and drink independently. These handles are not only shaped for little hands to grap easily, they are also rubberized for a non-slip grip.
Source:
https://images.philips.com